Reciklaža električnog otpada u svijetu
22.07.2020.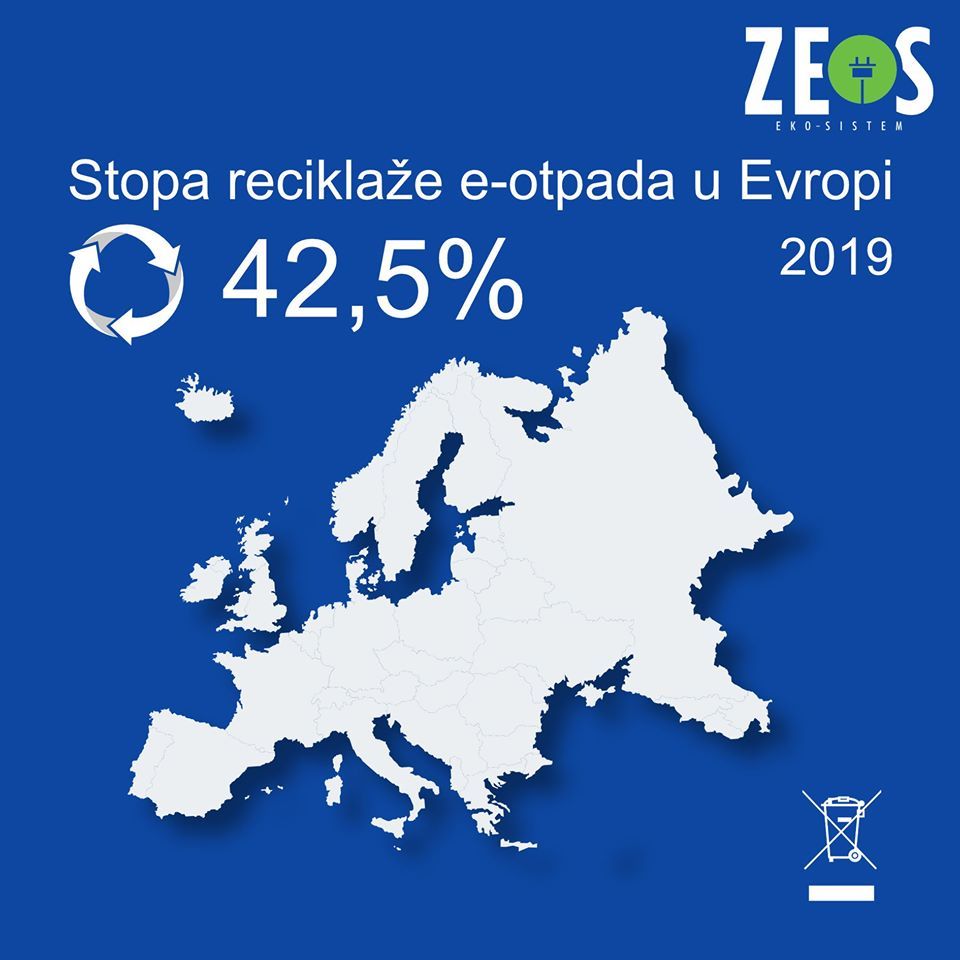 Kolika je stopa reciklaže električnog otpada po kontinentima?
Europa ima najveću stopu reciklaže od 42,5%.
Azija 11,7%

Amerika 9,4%

Okeanija 8,8%

Afrika 0,9%
Bitno je znati da se električni i elektronski otpad u Federaciji Bosne i Hercegovine reciklira preko ovlaštenog operatera ZEOS eko-sistem d.o.o. Više o samom procesu reciklaže i načinu predaje možete pogledati ovdje.
#NeGomilajRecikliraj #ZeosEkoSistem
Izvor: The Global E-waste Monitor 2020
Forti V., Baldé C.P., Kuehr R., Bel G. The Global E-waste Monitor 2020: Quantities, flows and the circular economy potential. United Nations University (UNU)/United Nations Institute for Training and Research (UNITAR) – co-hosted SCYCLE Programme, International Telecommunication Union (ITU) & International Solid Waste Association (ISWA), Bonn/Geneva/Rotterdam.

---
Related news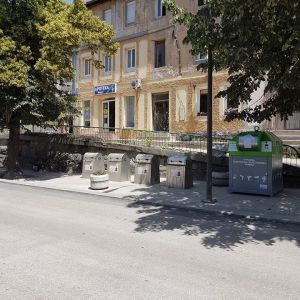 Gdje reciklirati električni / elektronički otpad u Konjicu?
ZEOS eko-sistem u službi ovlaštenog operatera za Općinu Konjic je obezbijedio tri lokacije za zbrinjavanje i reciklažu električnog i elektronskog otpada. Građani imaju mogućnost da svoj elektro otpad odlože u ZEOS-ove kontejnere ili na lokaciji reciklažnog dvorišta JKP Standard Konjic.
---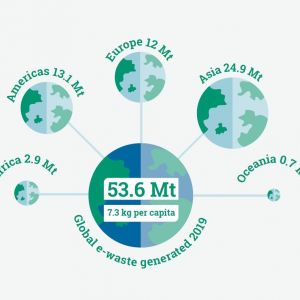 ---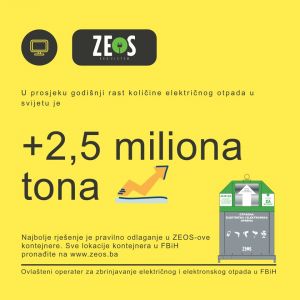 ---