CITIZENS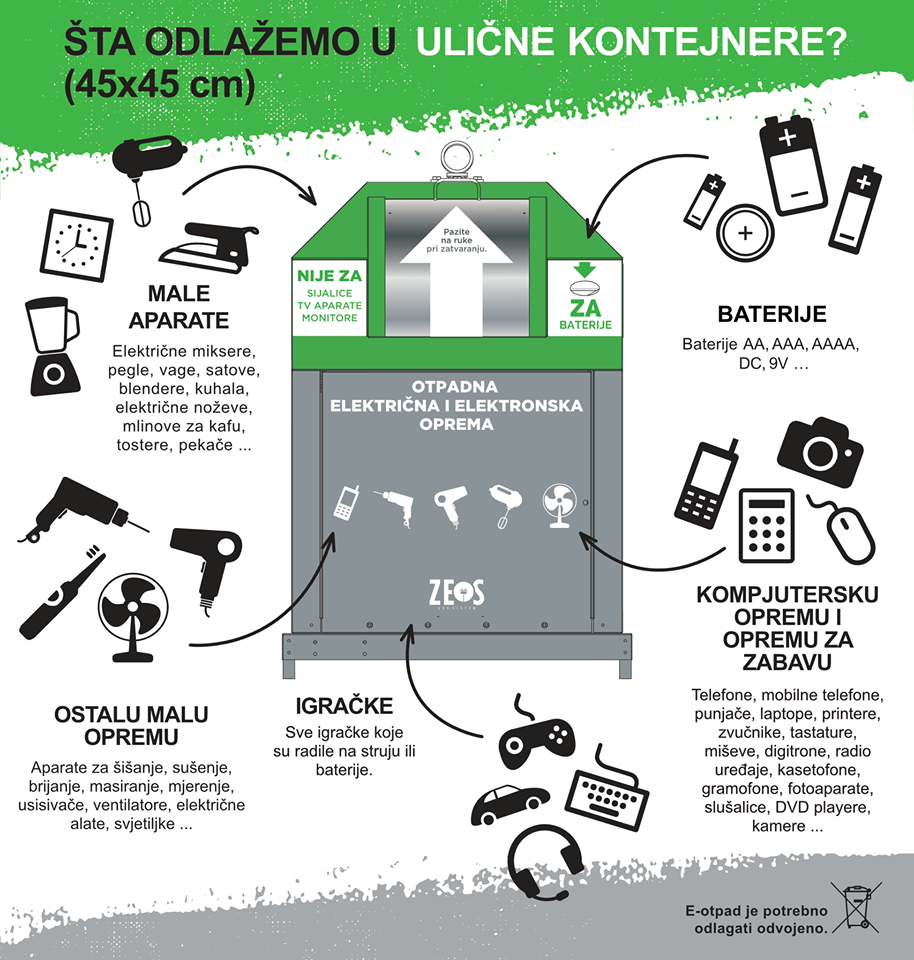 We all once wondered where to dispose of or hand over electrical and electronic/electro/e-waste/old appliances?
Citizens can dispose of their e-waste in any ZEOS street waste container or green furniture, and they can bring large appliances to one of our recycling yards located as shown on the map below.
The Door to Door Collection project is underway, read more information about the project here. If you want to use the free e-waste collection service from your home, fill out the order here:
Make an order here for citizens
LEGAL ENTITIES
Legal entities may also bring their electrical waste free of charge to the ZEOS eco-system d.o.o. for recycling. A free pickup from the address is organized for quantities of 150 kg or more, (the e-waste holder is obligated to have their e-waste ready near or in front of the entrance to the building, unless he wants to pay for the removal service). As for smaller quantites of e-waste, the holder brings it to one of the recycling yards of the System Operator.
In both cases, one needs to fill out the handover order.
Fill out the order here for companies
The e-waste holder is provided with the necessary handover documentation while the authorized collector, if necessary, also verifies the records prepared by the e-waste holder. The handover paperwork should match the equipment handed over, otherwise it will not be verifiable.
For any questions you can contact us here.

In the recycling yard
you can put off


In green corners
you can put off


In street container
you can put off


Large household appliances
Refrigeration appliances
Small appliances
TV-monitor's
Gas and fluorescent light bulbs




Small appliances + IT equipment (20x12 cm)
Mobile phones and batteries
Gas and fluorescent bulbs


Small appliances + IT equipment (45x45 cm)
Mobile phones and batteries