Posjeta učenika reciklažnom postrojenju
09.05.2019.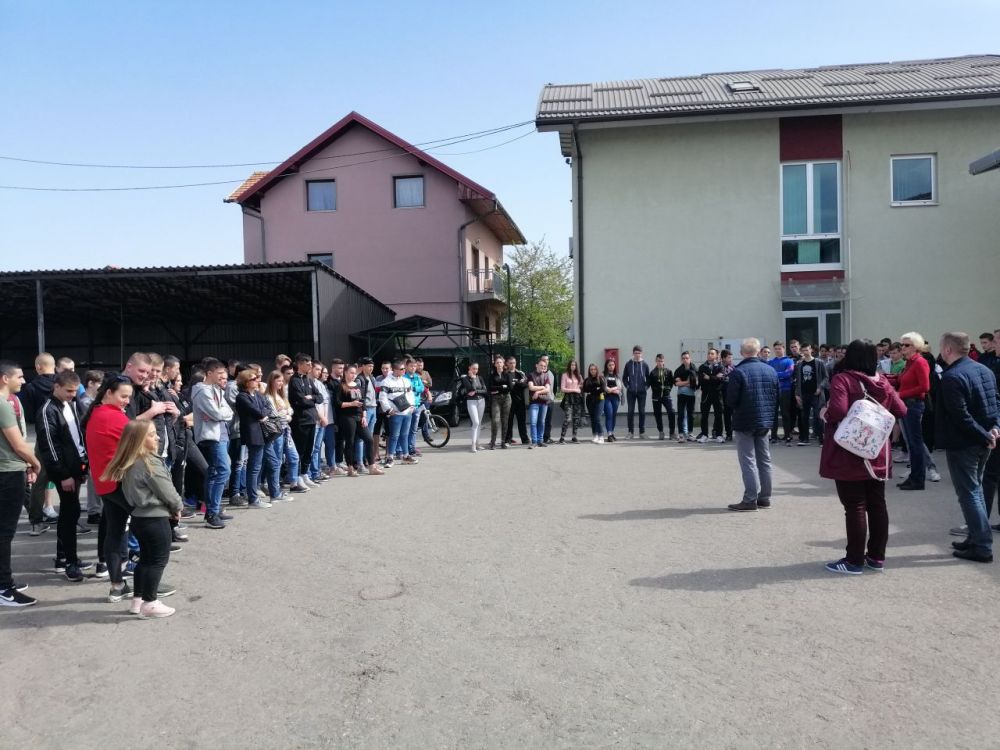 Dana 25.04.2019. godine smo zajedno sa Srednjom školom metalskih zanimanja, u okviru aktivnosti Zelena sedmica, posjetili jedno od naših reciklažnih postrojenja firmu Aida - Commerce d.o.o.
100 učenika je imalo priliku da se upozna sa procesom reciklaže jer, kako nam to iz Aide - Commerce poručuju, to je naša budućnost!
Reciklaža je moguća samo ukoliko se otpad pravilno odlaže, zbog toga dragi naši pravilno koristite i čuvajte svoje kontejnere za posebne kategorije otpada.