Koliki je rast količine električnog otpada godišnje?
17.07.2020.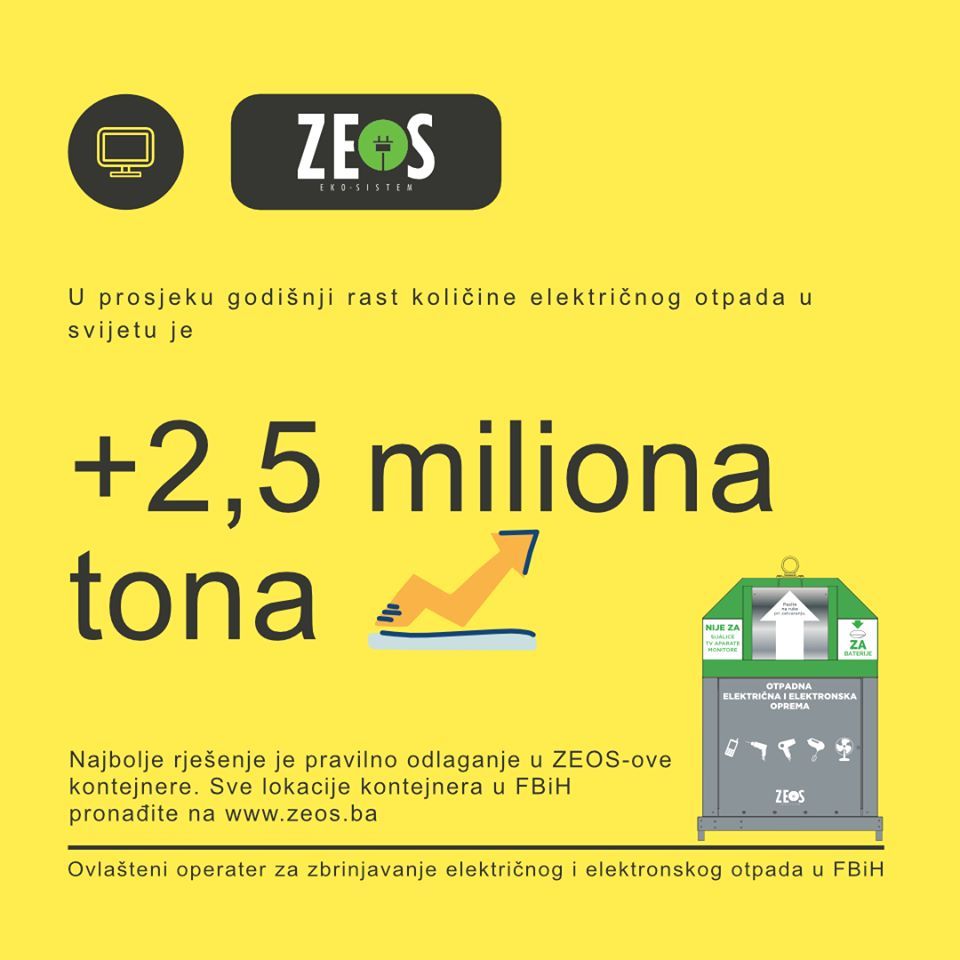 U prosjeku, ukupna težina (isključujući fotonaponske ploče) globalne potrošnje električnog otpada povećava se godišnje za 2,5 miliona tona (Mt), a bila je 53,6 Mt u 2019. godini.
#NeGomilajRecikliraj #ZeosEkoSistem
ZEOS eko-sistem je prava adresa za reciklažu električnog i elektronskog otpada u FBiH (stari aparati, elektro otpad, elektronički otpad, e-otpad, EE otpad). Na stranici www.zeos.ba postoji kompletna karta sa svim mjestima za reciklažu e-otpada uz adrese i slike.
Kompanije imaju mogućnost popuniti nalog za preuzimanje ovdje, kako bi dobile uslugu besplatnog recikliranja e-otpada uz dokumentaciju.
Šta sve potpada pod električni i elektronski otpad pogledajte ovdje.
Pokažite podršku zaštiti okoliša, pratite nas i podijelite naš sadržaj na društvenim mrežama Facebook, Instagram, Linkedin, Twitter ili Youtube.
Izvor: The Global E-waste Monitor 2020
Forti V., Baldé C.P., Kuehr R., Bel G. The Global E-waste Monitor 2020: Quantities, flows and the circular economy potential. United Nations University (UNU)/United Nations Institute for Training and Research (UNITAR) – co-hosted SCYCLE Programme, International Telecommunication Union (ITU) & International Solid Waste Association (ISWA), Bonn/Geneva/Rotterdam.
---
Related news: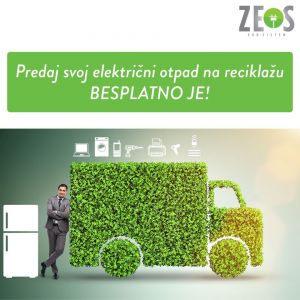 ---